In the midst of all the flagship phones flooding the market, fewer and fewer people are able to enjoy top-end mobile technology. Rightly so because these flagship phones are absolutely, ridiculously expensive. This trend basically gave rise to the "flagship killers". Smartphones that carry top-end tech and can outperform the flagship models created their own niche market. And this, I think, then gave rise to the mid-range phones that aim to be alternatives to these flagship killer phones. Almost all of the mobile phone brands today offer a lineup that sits nicely into the mid-range smartphone market. This market segment alone is huge. Tons of options are out there for you to check on.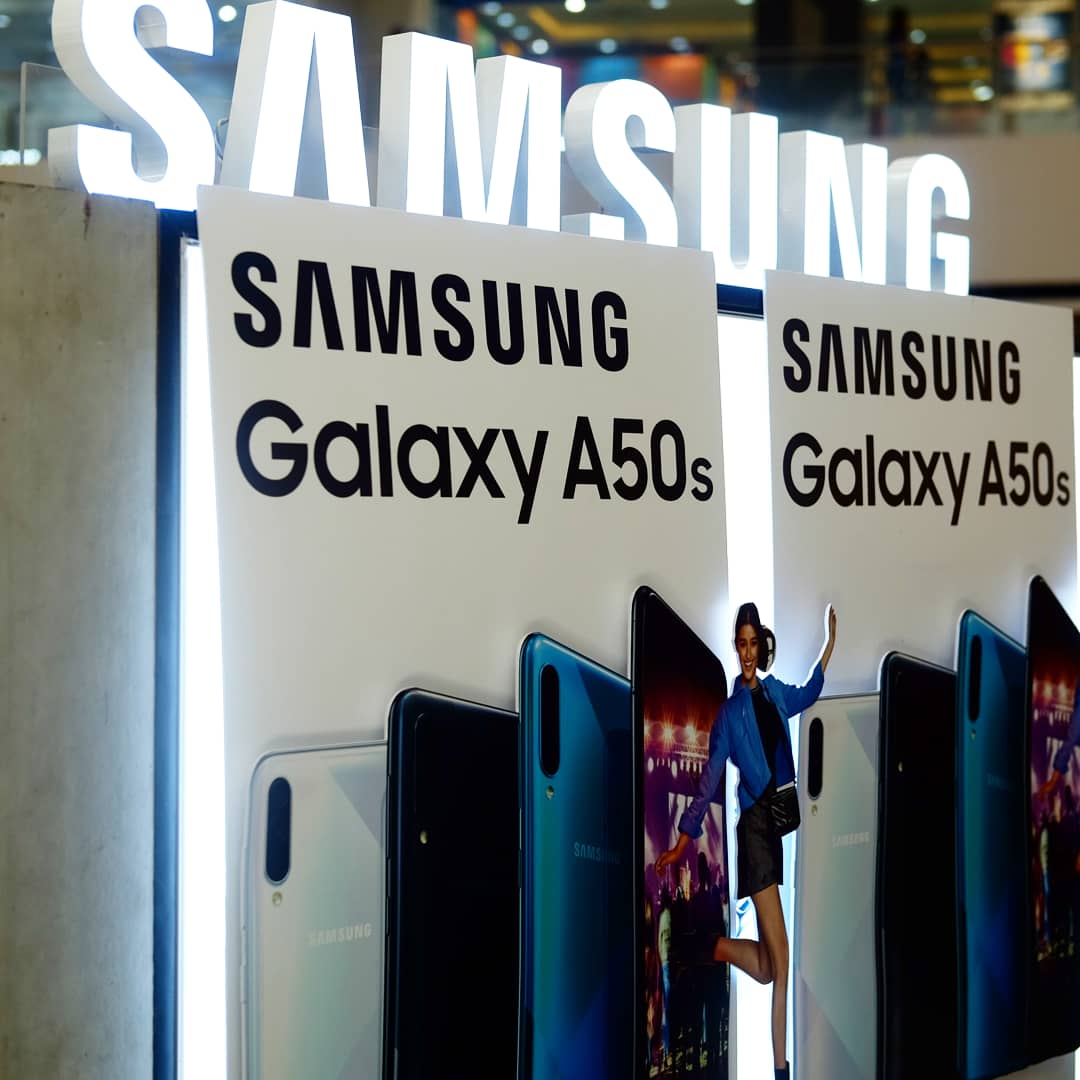 Samsung is not a stranger to this market segment. And in recent times, they've released new phone models to add to your list of options. These recently released phones are actually an incremental update to the ones released earlier this year. These are the Galaxy A10s, A20s, A30s, and the A50s. The folks at Samsung Davao were kind enough to lend me an A50s phone so I can give it a spin.
The A50s is positioned to be an alternative to the expensive flagship phones and even to the phone models one notch down from the flagship. It's currently priced at Php.18,990. It's not cheap, to be honest. That's still a lot of pesos to part away from. But as you check out the specs, you'd start to think that it may actually be worth the price tag.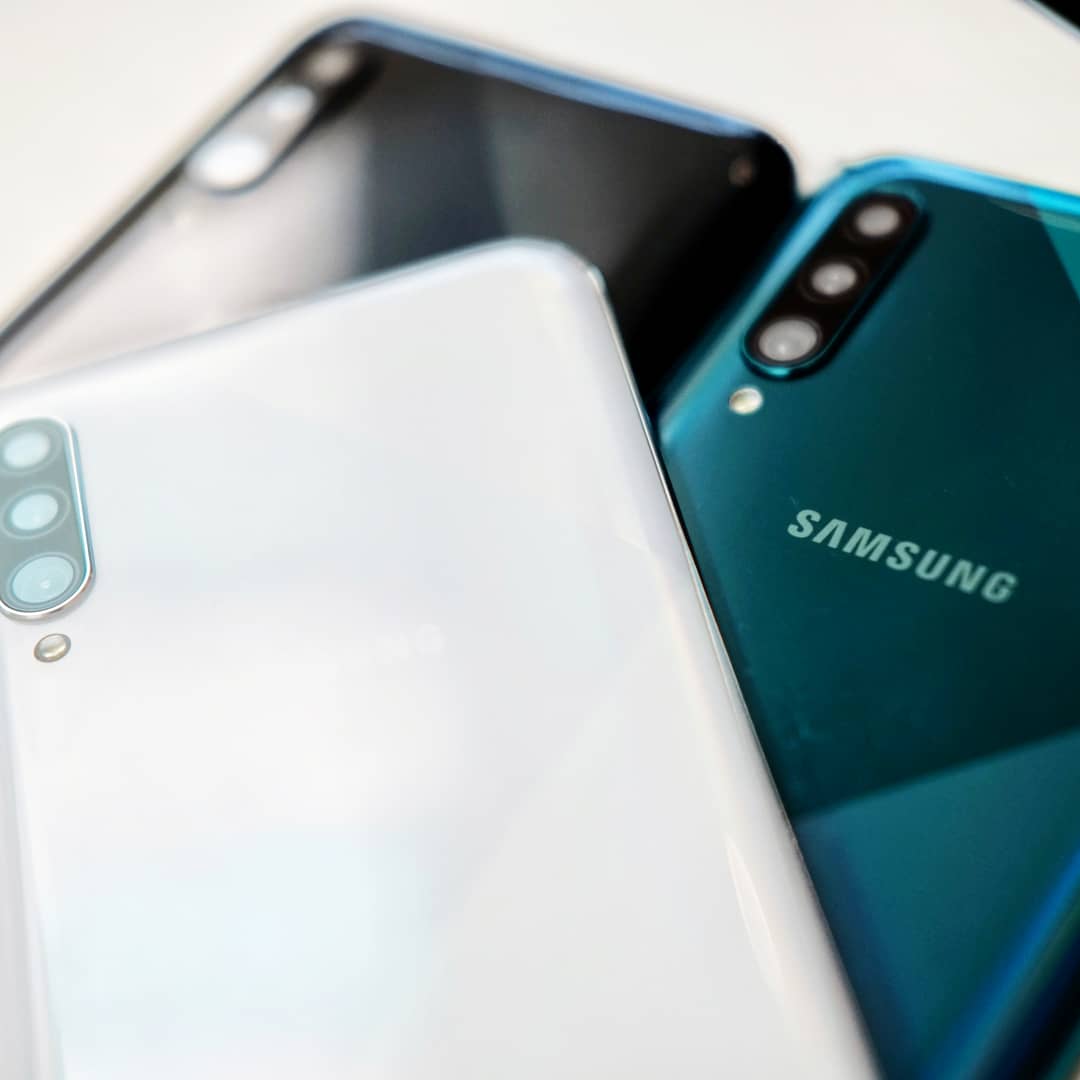 For the price, you get an 8-core processor, 128GB storage, 6GB of RAM, a triple-camera system, a large 4000mAh battery, and 15W fast charging. That's a compelling spec sheet, to be honest. And if you want to dive deeper into the the spec sheet, you can check out the A50s page on GSM Arena.
Aesthetics
When I first held it in my hands (without any case installed), it felt slim in my hand. My main phone is a Huawei Mate 10 Pro. Compared to that, the A50s is a smidge thinner on the sides which makes it more pleasant to hold. Thumb-only operation of the A50s is easier than in my Mate 10 Pro. Top to bottom, I don't see much of a difference between these two phones. And if there is a difference, it's negligible to me.
Looks-wise, nothing to be shocked about. My review unit was Prism Green. The backplate color lends it a premium feel and I'd recommend putting on a clear case to protect it's sheen and shine especially if you want to show off the color. If not, matte black is what I'd always recommend.
Performance
Operating System
As far as the stock operating system goes, it's as stock as you can get it. I decided not to put any launcher on top to keep it plain vanilla. Besides, for most, if not all, of those who will buy the phone, they'll just keep it as it is. Navigating in and around the OS is intuitive enough. If you've used a smartphone either on Android or iOS before getting the A50s, you won't have a hard time getting used to it. If this is your first-ever smartphone, I don't see any steep learning curves that you'll need to tackle.
Gaming
The octa-core CPU helps a lot when it comes to gaming. And when it's paired with 6GB of RAM and 128GB of in-phone storage, things get a bit roomier for gaming needs. Call of Duty Mobile just came out when I received my A50s review unit and so the timing was just perfect.
After a quick download and install of the game into the phone, I fire it up and just went straight to gaming. I put all the graphics and details settings to high to see if there'd be any noticeable and annoying slow downs while playing Surprisingly, everything went smoothly. Game play was as smooth as it can be delivered by the phone. Audio through the loudspeakers was loud enough. It's not audiophile quality but that's not what you need when you game on a phone anyway.
CODm is a shoot-em-up so I thought I'd have to play another game that's not on the same genre. So I installed Asphalt 9. It's a racing game with lots of fast movement during races. Again, I cranked up all the graphics and details settings for the game to push the phone. And again, I'm shown performance that I, honestly, wasn't really expecting from a mid-range phone. Smooth graphics, smooth gameplay.
Battery
It's got a 15W fast charger and it's installed with a 4000mAh lithium-polymer battery. I think that's to be expected in most of today's phones anyway. The A50s delivered on this one on both items – charger and battery capacity. Battery management by the OS is also good. After charging it to 100%, I disconnected from the charger and fired up CODm and played for almost an hour straight. After that, I was left with around 60% of battery capacity left. Not bad, if you ask me, considering that the game settings were cranked up as well as the screen brightness and game volume. And the phone was also using its wi-fi antenna for data connectivity while gaming.
It's safe to say that with that kind of battery capacity, the A50s will not leave you wanting to plug in right before the day ends. In my experience, a 4000mAh battery can and will last you an entire 8 to 10 hour day without recharging granting that you're using the phone normally. Normal usage being the usual SMS and calls, light browsing on social media throughout the day and the occasional gaming breaks of 10-15 minutes or so.
The Wacky Verdict
This makes for a great Christmas gift especially for your Gen Z teen who's been performing well in school. The price point isn't that heavy on the pocket and the general mix of features and performance is worth the price. The same goes if you're in the market for a secondary phone that can perform just as well as your main phone. The Galaxy A50s is a great option for a phone in the market segment that it is in. If you still haven't decided on anything yet, best that you visit any Samsung concept store or any authorized reseller and take your time giving it a spin.