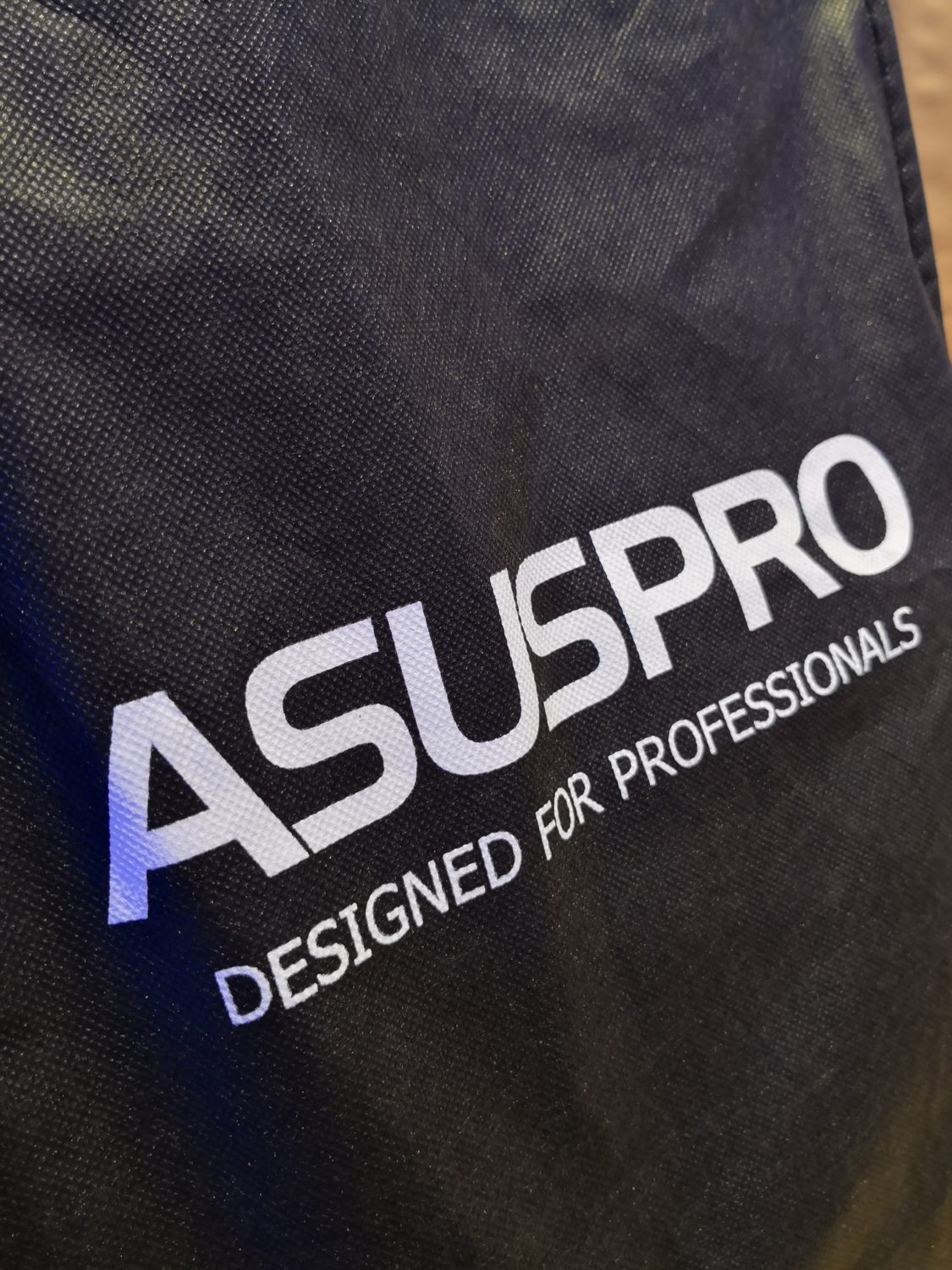 ASUS is a name that will most likely be very familiar to a lot of you. It first came into popularity, if memory serves me right when it started offering PC motherboards to compete with Intel, Gigabyte, MSI and many others. I remember those boards to be reasonably priced but not necessarily skimping on the features. Nor was it lacking in its abilities.
These days, ASUS is not just into the motherboard business. It's also in the mobile computing business – laptops and smartphones. And in the area of laptops, they got a deep lineup that can cater to a wide range of customers. They got something for students and they have something for the power users as well. And they also have a lineup for the business professional.
And that's what I'll try and get into with this post. And before I get into it, I have to admit that I haven't been really diving too deep into the Windows-based laptop world. And I know that in the past five years or so, a lot has happened in the PC world. PC manufacturers have developed their products in leaps and bounds.
And that brings me to ASUS.
Recently, I was fortunate to get an invite to attend a media night with ASUS and their Philippine partners – VST-ECS Phils., Inc. (formerly known as MSI-ECS Phils., Inc.) here in Davao City. The night was about ASUS' refreshed lineup of ASUSPRO Series of laptops.
In a nutshell, the ASUSPRO laptops are what they make for business professionals. Corporate executives, marketing managers, sales directors. You know the drill. These are the type of people who are, in more times than two, will be on the road from one meeting to the next. And while on that same road, will be working on a document or two.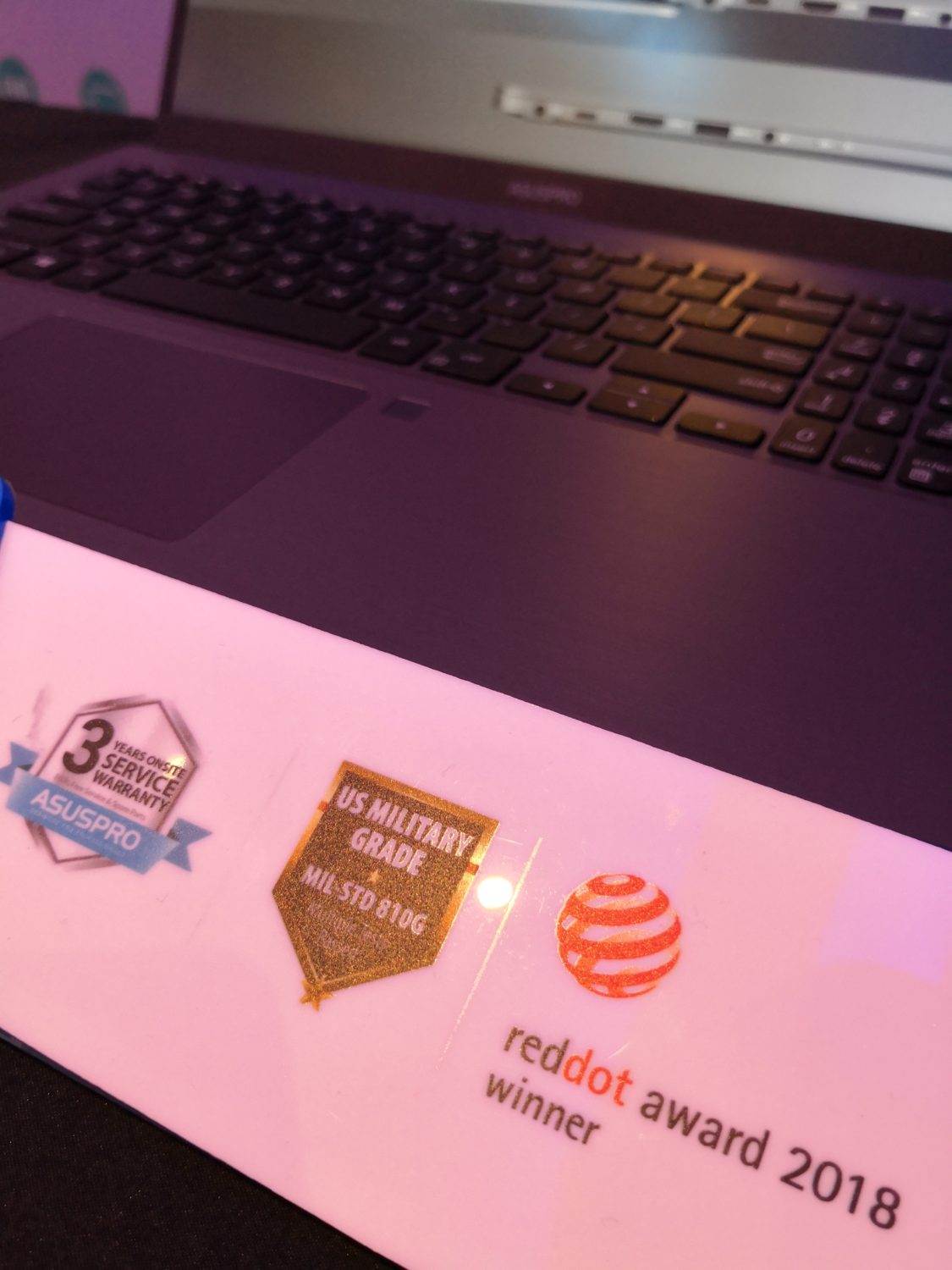 This constantly-on-the-road mindset and reality bring me to one of the features these laptops have that jumped at me the first time I read the pamphlets – certified to MIL-STD 810G standards. What does that exactly mean? Well, it's basically a set of standards designed by the U.S. Military to serve as guidelines when testing equipment limits. I found this post from Ubergizmo that explains what it is in a simple-to-understand article.
Going back, all of the ASUSPRO laptops passed these reliability standards. And if that's the case, I'd say these are laptops not necessarily just for the business professionals. I'd go as far as recommending these to a butter-fingered college student who will definitely drop the laptop by accident more than twice during their entire college life.
The lineup itself is a great mix. They have a thin, light and portable powerhouse. There's one that still has a VGA port because it is actually still in use. Two models still carry an optical drive in them as well. Spec-wise, they're all up to what you'd expect in today's laptops – 8th Gen Intel Core processors, 4 to 16GB of RAM, multiple storage options, and a whole lot more. As for the sticker prices, these laptops starting points are at Php.39,995 for the entry-level model and then go all the way up to Php.91,995 for the top-end model.
I think it's a pretty reasonable price range judging by what you're getting spec-wise. And let's not forget the niceties surrounding the laptops like a nifty physical sliding door to cover the webcam when you don't want to use it. There's also the 180-degree, lay-flat hinge for the display. Some of these things may sound gimmicky at first but it feels like it does have a purpose behind it.
Overall, it's a good lineup to check into if you're in the market of buying one. Keep in mind though that these laptops are not meant for gaming or heavy content creation work such as video editing, graphics design or heavy photo editing. It can probably do those things still but on a lighter level, most definitely.
If you're looking for an all-around laptop that can take the daily "abuse" you subject your devices with, I think it won't hurt that you take your time checking these out.