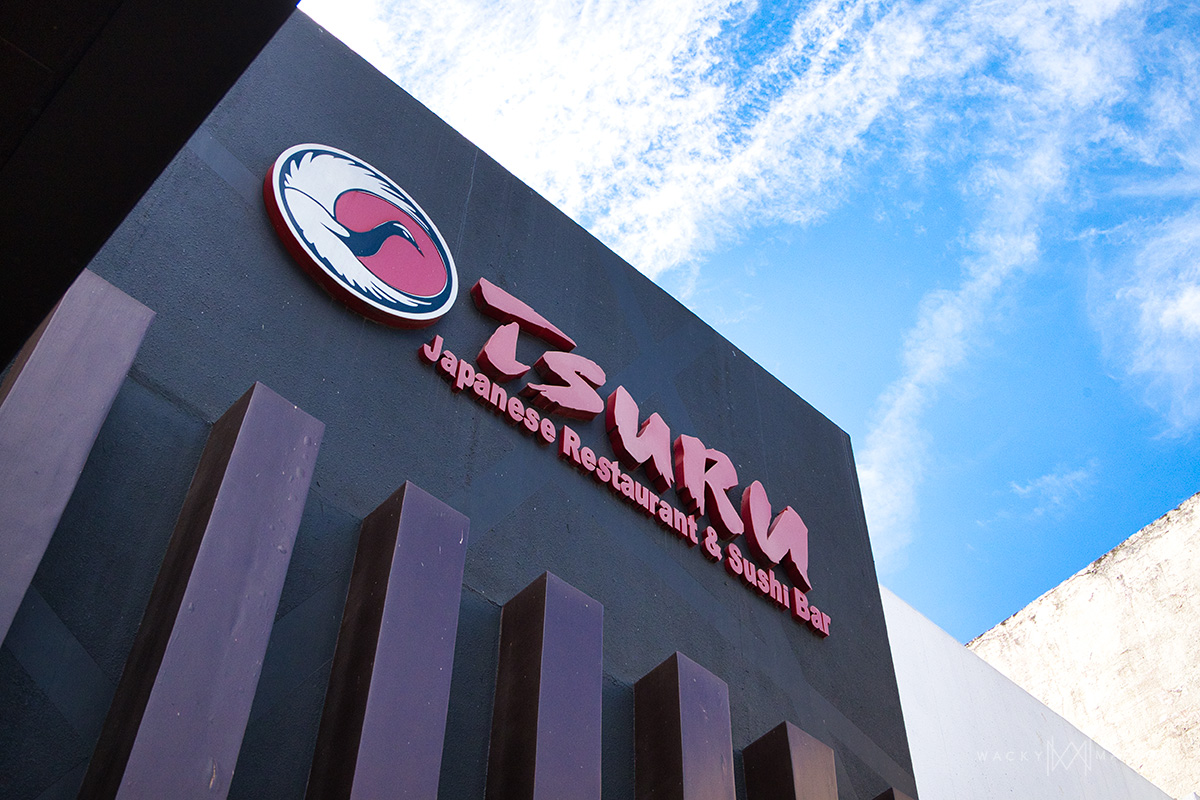 Tsuru at J. Camus Street, Davao City has been a go-to place for a lot of Davaoeños looking for a fix for their Japanese food cravings. It's been that way since 1990 when they first opened. Yep, this is an institution of a restaurant in Davao City. 

If you ask any local, they'll most likely remember Tsuru for their buy-1-take-1 promo every afternoon at their Abreeza Mall branch. It's a great value-for-money proposition if you ask me. Their servings are more than enough to satisfy you and two other friends. But if  you feel the urge to splurge on your own, I won't judge as well. I've done the same in the past. 

Anyway, we visited Tsuru's home branch at J. Camus Street. It's just right across People's Park so it's really not hard to miss. If you think you'll have  a hard time navigating to it, here's a Google Maps link in Street View. If you plan to eat there and prefer to eat by yourself or without the crowd, I suggest going there early- or mid-afternoon. We were there at around 1PM and the place was empty. In any case, Tsuru is open from Monday to Sunday, 11AM to 10PM.

Anyway, we sampled three of their items in the menu – the Salmon Aburi Maki, Sakana Chisu Maki and the Spicy Pork Miso Ramen. 
Salmon Aburi Maki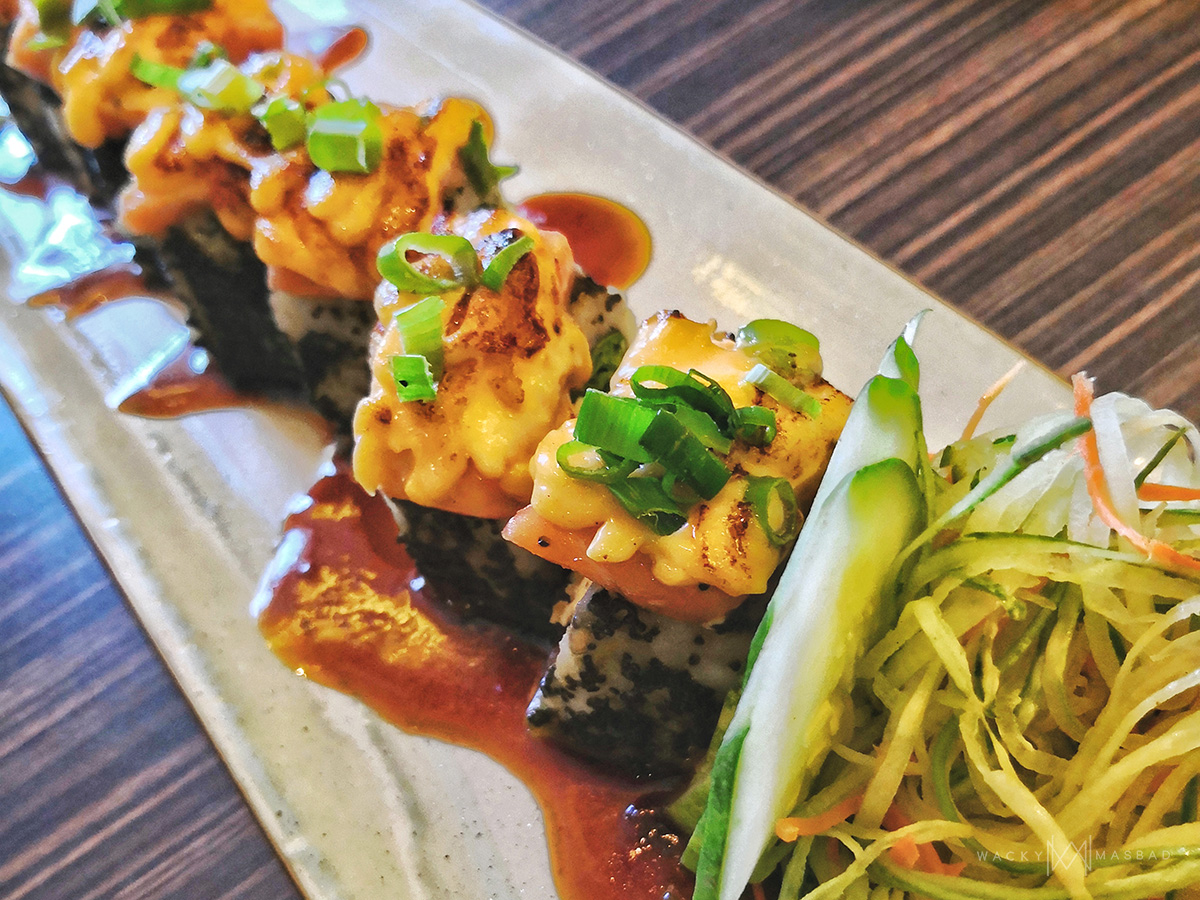 It's a big bite and packed with big yumminess. The salmon in there is substantial everything else that goes with it are just right. Once you put one into your mouth, I recommend not talking first and focus on chewing it well. Also, pay attention to the smells and tastes with each bite. This is one maki that's not to be trifled with.
Sakana Chisu Maki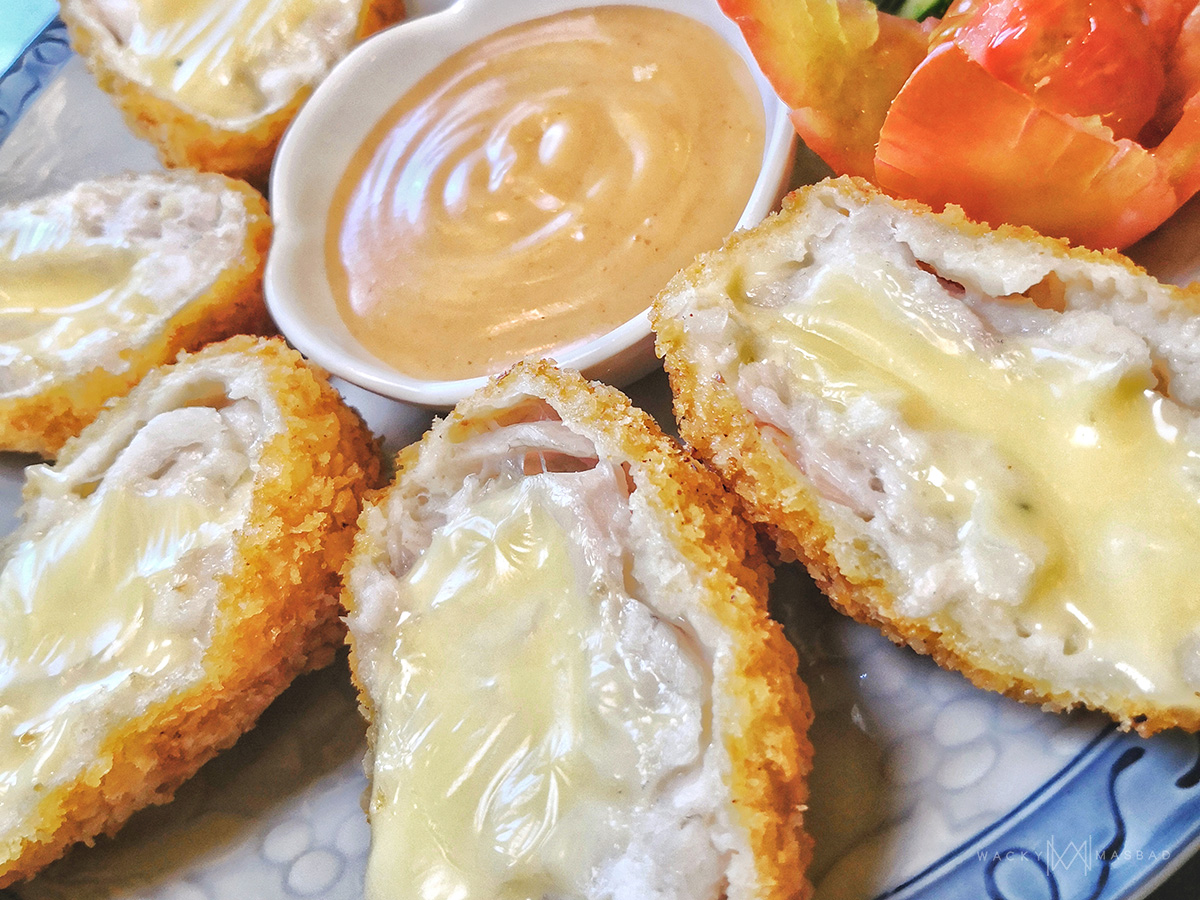 This was a pleasant surprise for me. Breaded and then topped with cheese. Again, big slices for each. It's what you can expect when dining at Tsuru. In the end, you get back every cent you paid for your food. This Sakan Chisu Maki is no exception.
Spicy Pork Miso Ramen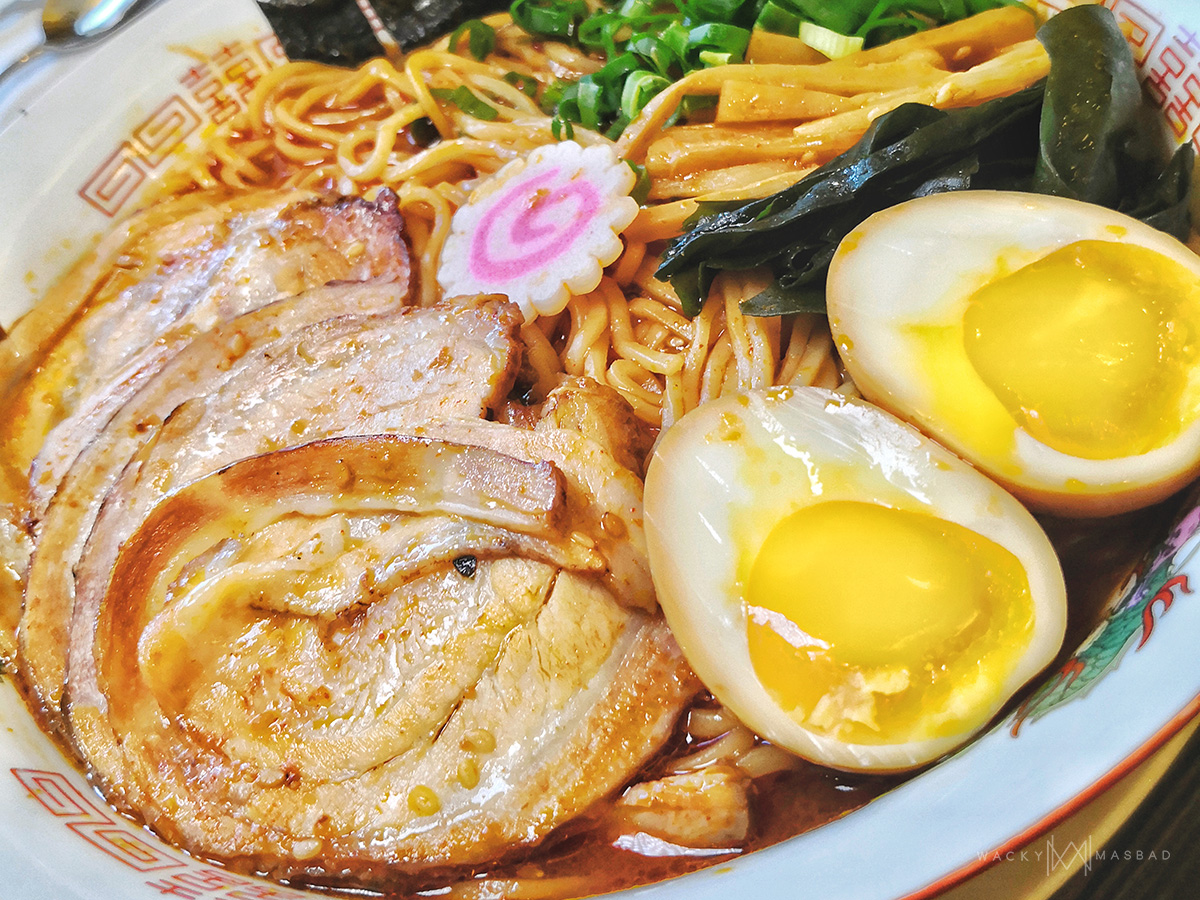 When this came out of the kitchen and was laid down on our table, the ramen lover in me was smiling. It's a big bowl stuffed full with all that you see in the photo. The spicy kick was just right as well. Nothing too offending here. Just enough to trigger your appetite and make you want to dive in for more.
There's a whole lot more that Tsuru offers and it can get overwhelming when you see their menu. If these three items we sampled are any indication, I'd say that you're in for a treat. When you come and visit Davao again, this is a food stop worthy of your time. You can call ahead of time to reserve a table or two. The J. Camus main branch can be reached at (082) 221-0901 and the Abreeza Mall branch is at (082) 285-2989.