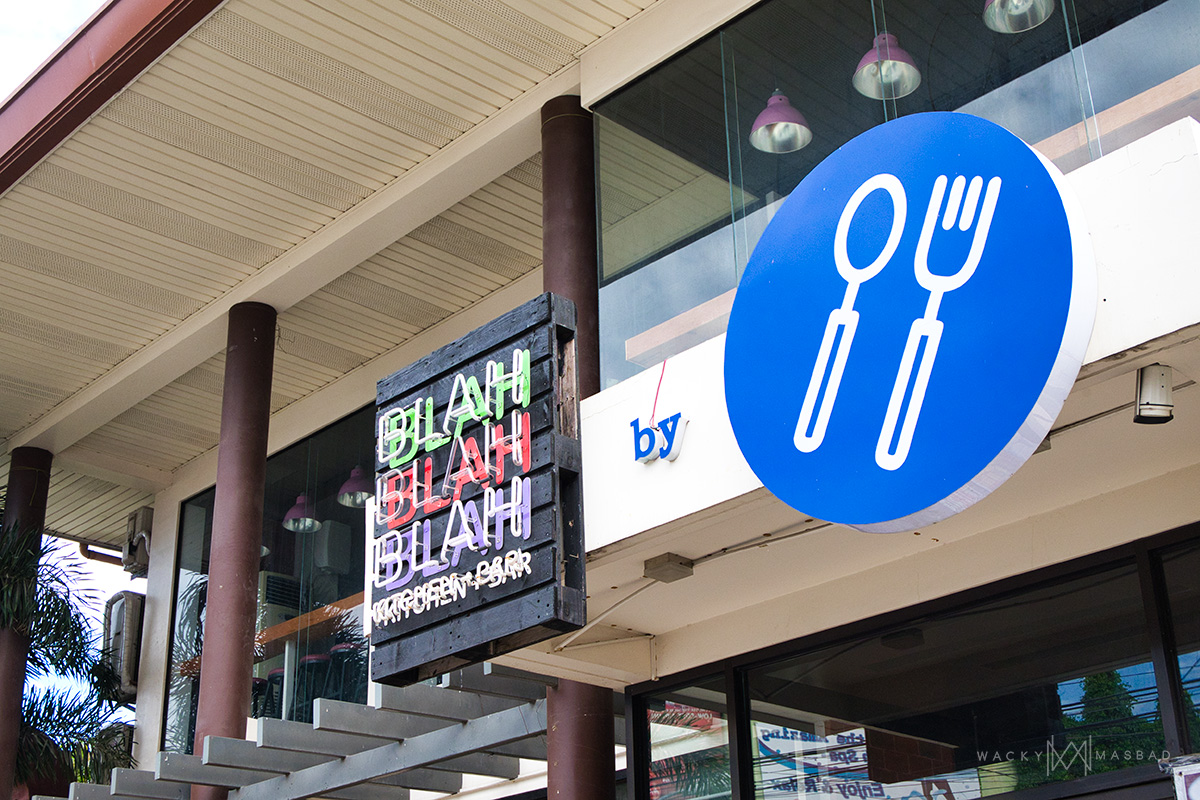 One of the more recent restaurants that has popped into the Davao food scene is Blah Blah Blah by The Good Co. The food is delish, that I can say right away. But it's not your usual Western or Eastern cuisine. One can say that it's fusion cuisine. I'd describe the food to be an expression of the chef's and the owners' vision and mission. This is part of their ultimate goal of defining what Davao cuisine really is. 

The afternoon sun was blazing hot when we arrived at the restaurant. Thank God for airconditioning! And after just a short wait, the food that they prepared started coming out. And there were a lot prepared! We were not prepared for the spread. I won't go through each one that they prepared for us. Instead, I'll just pick out the three dishes that stood out for me more. This does not mean that the other fares weren't as delish as it was. It's just that I don't want my blog post to be too long. Besides, I always advocate that one needs to visit the resto and find out how good the food is rather than just read about it. 

So, here we go.
Shrimps in Gochugang Sandwich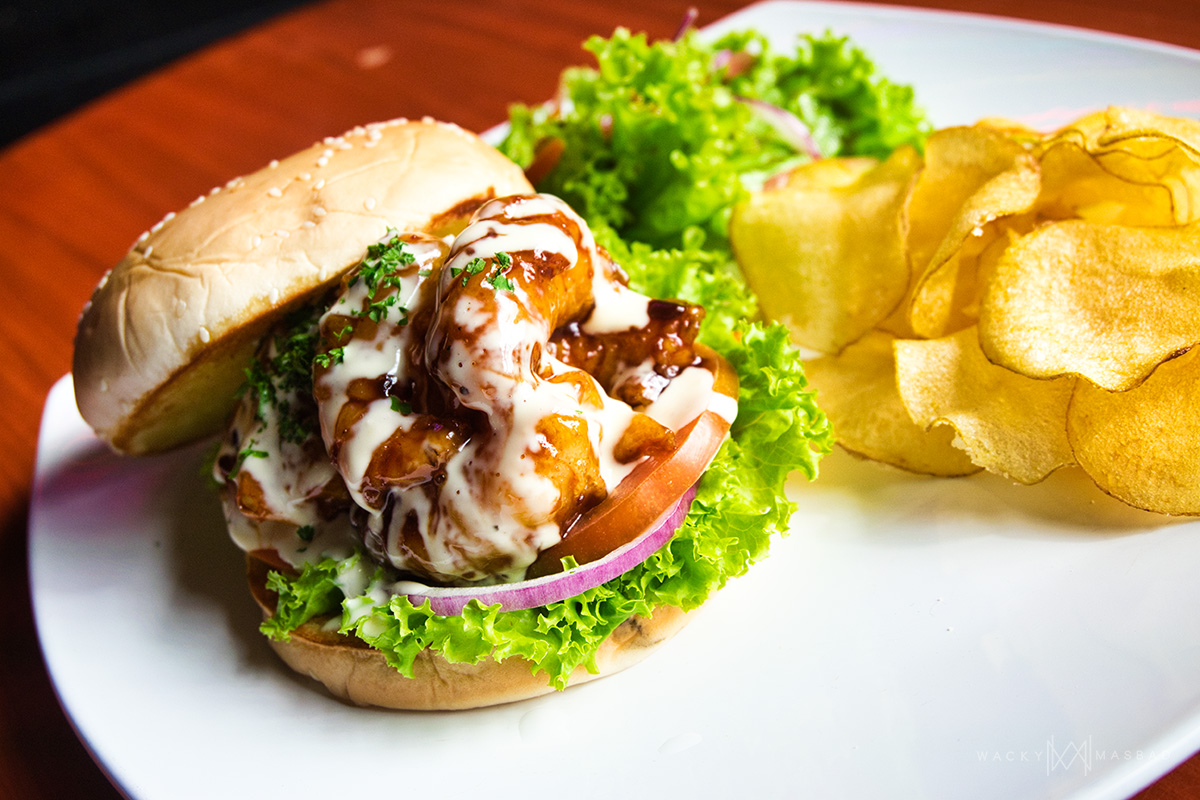 I could just stop here. One look and you know right away it's something you'd want to bite your teeth into. The buns are soft but doesn't break easily even after all that sauce. The shrimps were just right. And the sauce was something I'd want to have on the side for extra dips or to just lather on the sandwich after every bite.
Ribs in Malt Vinegar & Tamarind with Sautéed Mushrooms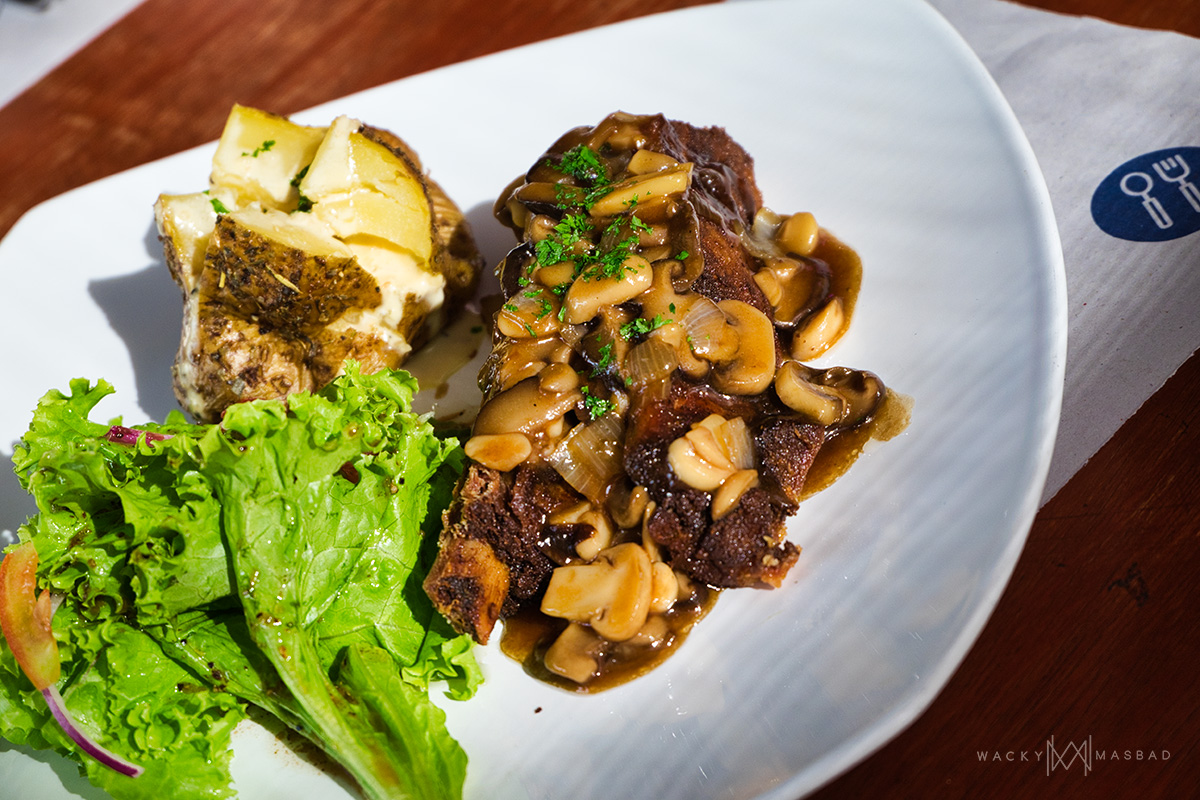 Tender meat smothered with sauce with just the right amount of tang to it. Oh, and that baked potato on the side, lip-smackingly-good. This is what to order if you're looking to get filled just right. Skip the soda with this and it's a Paleo-like kind of meal.
Apple Crumble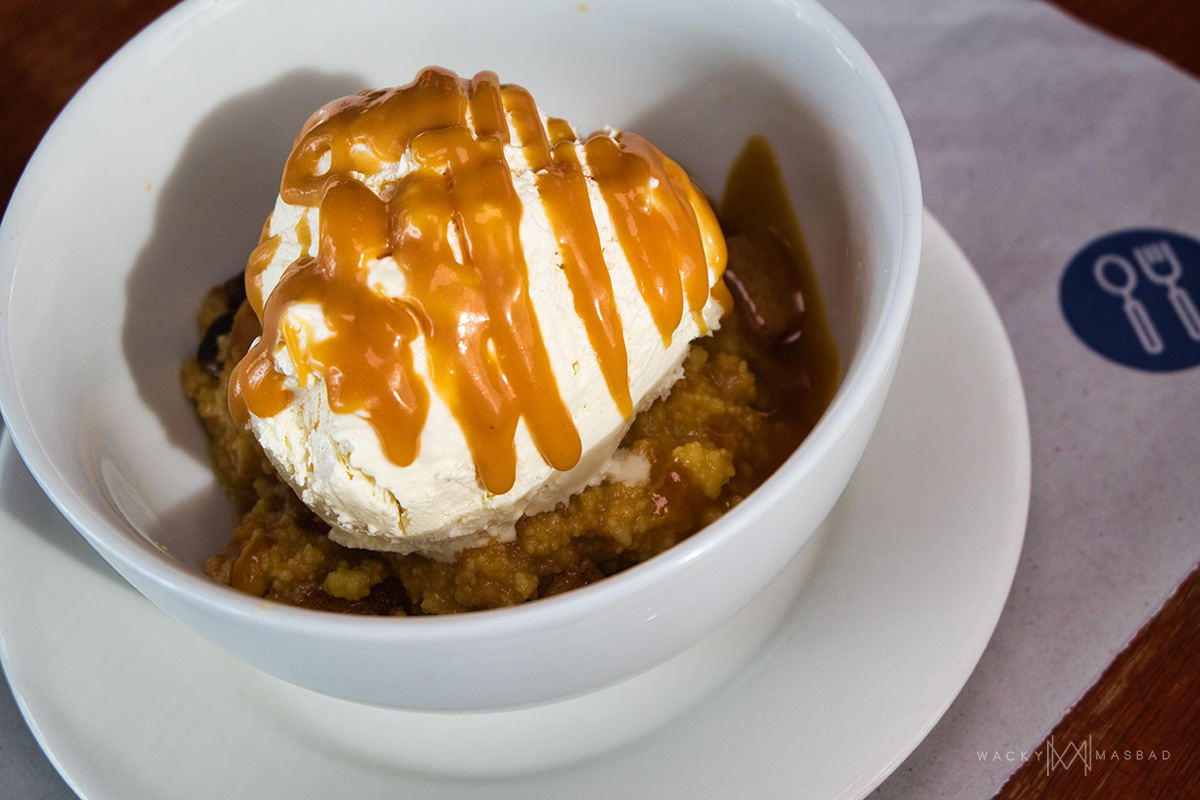 It looks ordinary in that photo but it surely packs a punch. This is one dessert dish that can easily become your fave as it has become mine. When you order this when you visit, make sure you ask this to be served after you're all done with your main course. This is best enjoyed when that ice cream top is still not melted. 

And here are more photos to wet your appetite.
Blah Blah Blah by The Good Food Co. is open from Monday to Saturday, 12noon to 11PM. They will also happily cater to your special events at the restaurant or at your own venue. Call or text them at 0927 151 3302. Check them out on Instagram as well – @blah3xph