On the third day of Christmas… oh wait… Rewind.
On the third of the Siargao trip, we checked out of our Airbnb. This was the day we're headed to Pacifico in the town of San Isidro. Change of scenery. Nothing against GL really but a respite into a quieter side of Siargao is more than welcome.
But first, food.
We had lunch at La Carinderia. Filipino Italian comfort food as claimed. And it does not disappoint. I had their Salpicao (if I remember it right) and April had pasta (I can't remember what it was exactly). The portions were a tad small for me. Flavor was spot on. The meat in my salpicao was soft and tender to the bite. The pasta was cooked well; sauce just had the right amount of zing (or is it tang?). Good lunch, I must say. Pricewise, it's the same as Davao or in some parts of Metro Manila. There can be better alternatives if there was time to look for one.
After lunch, we had to have our caffeine fix. We went to Bake Siargao. That place was quiet when we arrived. There were only a few of us, customers, there. I ordered my usual brewed coffee and April had her latte.
We didn't order any of the pastries and baked goods. I found those a bit expensive. And so, coffee we had and after a while, geared up for the long motorbike ride to Pacifico, San Isidro.
Quick note though. If you're afraid of the hot sun, avoid motorbiking just after lunch. Haha! But hey, it was a fun ride. After about an hour and change, we finally arrived at Pacifico, San Isidro and headed straight to the resort where we're going to stay – Pacifico Bigwish Beach Resort.
The place greeted us with this view when we arrived.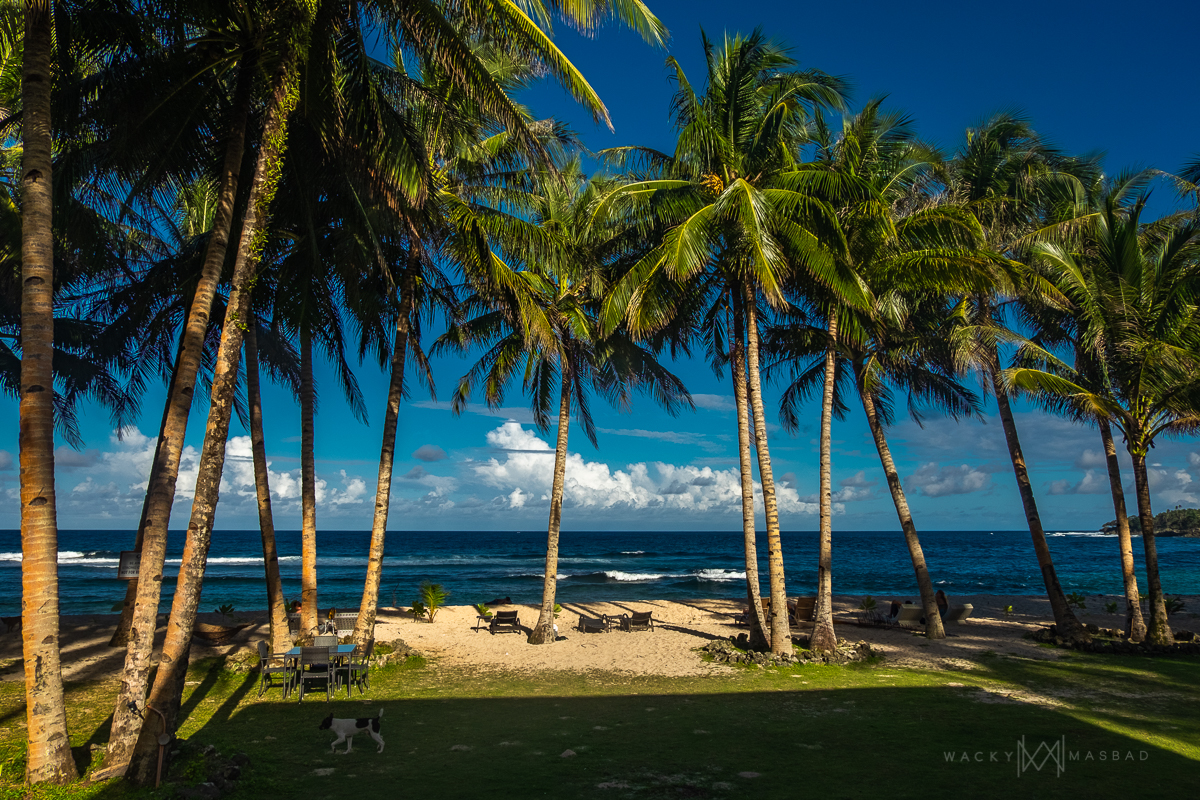 Nothing to complain here. None at all.
We checked into one of their rooms in the Beach House. Nothing fancy. No A/C. Common toilet and bath. The staff cleans the place daily. And if the room gets a bit warm or humid during the night, you can always go out to the lounge area and sleep in one of their sofas there.
After checking in, we went back to restaurant area for a quick snack and then lounged at the beachfront till dinner time.